According to the Alexander von Humboldt Biological Resources Research Institute and the World Economic Forum, BiodiverCities can restore the balance between urban development and nature by advancing biodiversity in the built environment; healing urban-rural linkages; developing circular economy models and innovative actions for economic competitiveness; improving governance schemes that promote nature-based solutions; and promoting a new mindset and set of values.
This book introduces the foundations of the BiodiverCities vision and offers an overview of meaningful practices, tools, and guiding principles to advance biodiversity in cities.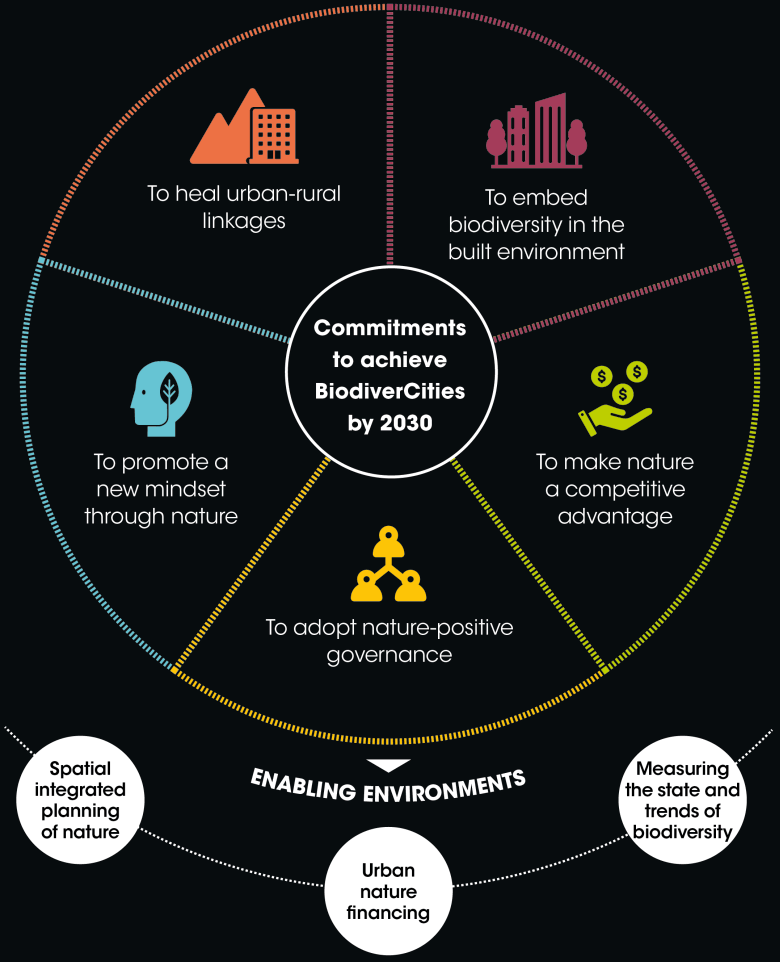 About the Book
---
When this book project started, we encouraged all contributors to reflect on the question: What are the transformations needed to reach BiodiverCities by 2030? With this invitation in mind, in August 2021, over 80 scholars, practitioners, leaders, promoters, and visionary individuals from 44 cities were convened to reflect on how cities can restore their relationship with nature.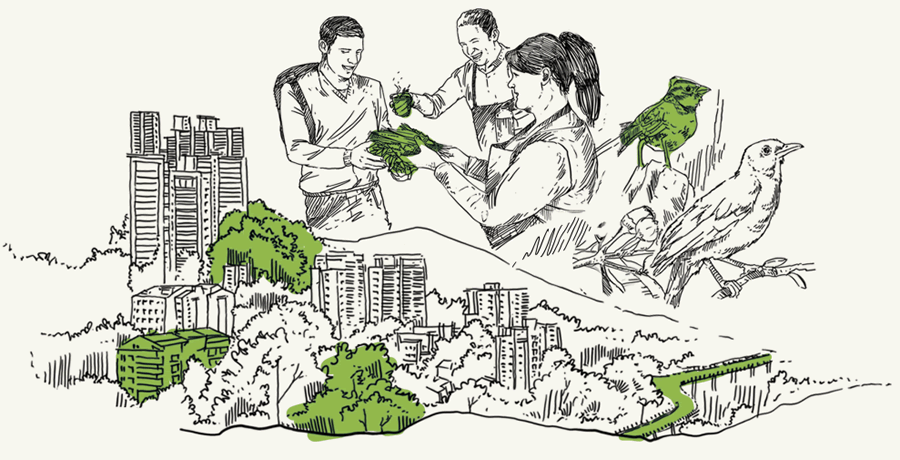 What will you find in it?
---
Contributors analyzed urban natures ranging from Montería and Mompox (riverside cities) to real estate practices in Milan and Villavicencio. Their analysis included a circular green hotspot in Amsterdam, planetary health diets in Quezon City and Copenhagen, a pan-European toolbox to manage blue environments, a comprehensive methodology to value the benefits of urban trees in Medellín, a food security approach based on green roofs in Rio de Janeiro, and practical applications to advance biodiversity in the public space in the Chinese "sponge-city" of Shenzhen.
We invite you to read more about the biodivercities by 2030 initiative
---

BiodiverCiudades al 2030: Una apuesta por transformar ciudades desde la naturaleza (Article in Spanish)
GO TO PAGE

Find here the first issue of the BiodiverCities by 2030 Initiative "BiodiverCities by 2030: Transforming Cities' Relationship with Nature" (Report, January 2022)
GO TO PAGE